What is a Brownstone?
Posted on Wednesday, October 18, 2017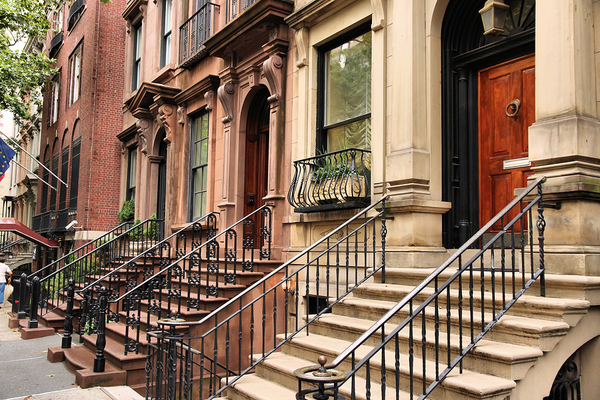 Today, brownstones are generally multi-family row houses.
Are you thinking of moving into a brownstone? Whether you are buying a house or renting an apartment, the traditional brownstone has a lot going for it. This style of home is one of the oldest styles in the United States.
Brownstone Was Used in a Specific Time Period
The building material known as brownstone is a type of sandstone that gets its darkness from its high amount of iron. This material was especially popular in New York City in the 1830s and 1840s, when the sandstone was mined for many families' homes. For families looking at purchasing a home, a brownstone facade or a building made entirely from brownstone was considered to be a less expensive alternative to materials such as marble.
Where Do You Find Brownstone Homes?
These buildings are prevalent in Brooklyn, Harlem, and the Upper West Side. However, they are also present in other parts of the United States where the brown sandstone was used as an inexpensive building material. Brownstones are generally row houses, and the word has been used to describe all rowhouses. However, technically only the townhouses that are made out of brownstone material are true brownstones.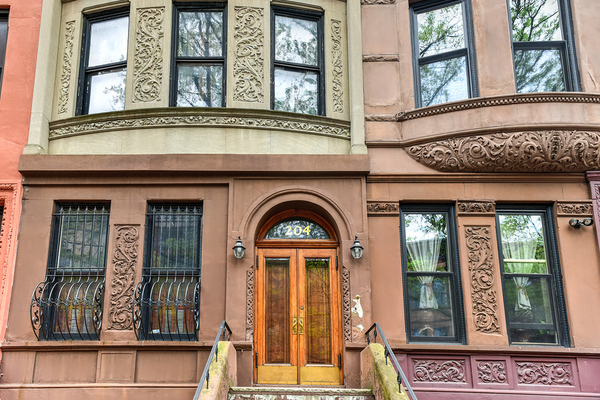 Since they are made out of soft sandstone, brownstones often have ornately carved facades.
What Does a Brownstone Look Like?
Since brownstone was popular in a distinct time period, traditional brownstones tend to have Italianate details and fancy fireplaces. It is also soft and easy to carve, so it has more details than the typical stone building. These row houses are usually two to four stories tall, with a flat roof. They squeeze up close to the street, and they often look like a single building rather than multiple rowhouses, due to the brownstone material's smooth design.
Who Lives in a Brownstone?
Many of these brownstones began as single-family homes, but they have been converted into multiple-family apartments over many years. However, since they began as single family dwellings, these buildings tend to have larger than average apartment sizes for the area. Usually, these apartments are not part of an association, which means that you could own or rent one independently.
Life in a Brownstone
While brownstones have an upscale, historic look, consider the care of the brownstone before you invest. If you own a brownstone, you will be responsible for its care. Since these are older homes, the roof and facade may require ongoing work, especially since sandstone tends to erode over time. They are also found in higher-end neighborhoods, so they will need more care to keep up with the look of the neighborhood.
At Open for Homes, we are here to help you find a home that you love. Whether you are looking for a row house, an apartment, or a single family home, we can help you find the best home for your family. Buying a house has never been easier; check out the blog at Open For Homes today.