Pros and Cons of Listing Your Rental Property on MLS
Posted on Thursday, September 21, 2017
Many people look online for rental properties. Do they look on the MLS?
Why would you use the MLS to list your rental property? While many people think about the Multiple Listing Service as the place where you list your home for sale, MLS rentals have helped many people rent their homes. What are the pros and cons of listing your rental property on MLS?
Pros of Listing Your Rental Property on MLS
If the biggest networking event of the year in your industry was coming up, would you go? MLS is like networking for homes. MLS networks exist in many housing markets across the United States. The MLS is the go-to spot for many realtors and rental agents.
If you are renting your property, the MLS structure also helps ensure that you are describing the property in a way that works well for your prospective tenants. For instance, if you list your property on a personal site and forget to add information about parking access on your self-designed ad, that could turn off renters who need ample parking for their vehicles. When you are listing online, MLS makes sure that you are consistent.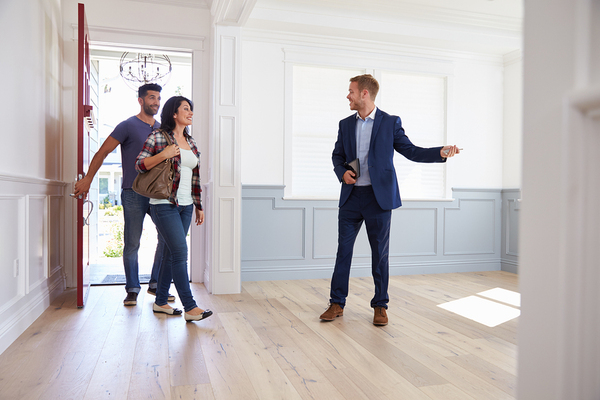 In some areas, many tenants use agents to help them look for rentals. In other areas, tenants look for rentals themselves.
Cons of Listing Your Property on MLS Rentals
Most advertising has a cost, and the MLS is no exception. The fee for listing your property on the MLS changes depending on who you use as your agent or broker. If you have already chosen someone to represent you and your rental property, you could be stuck with their fee structure. If you have decided to rent your property and have not yet decided who will represent you, take a look at the fees your agent charges. If you decide to work with a property management company that will allow you to own the property but not manage the maintenance or find tenants, then your management company might have this fee included in their monthly pricing.
The rental market is a fast-paced market that is quite unlike the market of properties for sale. Tenants are sometimes looking for a forever home, but often, they are looking for a place to stay while they are at college or a home close to their new job.
The MLS is not always the place where tenants look for homes. Tenants often look on their own, rather than working with an agent. They scour local listings, social media, Craigslist, and more. However, they do not necessarily venture onto the Multiple Listing Service. Why not? The MLS is a place where agents connect, and as such, it might not be the right venue in some rental markets. In markets where many people work with an agent to find a rental property, then the MLS is a better choice, turning this con into a pro in favor of MLS rentals.
At Open for Homes, we are here to help you make wise decisions about selling, buying, and renting your property. Take a look at the blog at Open For Homes, and see how we can help you make the decision that is best for your family.