Furnished or Unfurnished? How to Decide Which Choice is Right for Your Apartment Search
Posted on Sunday, June 25, 2017
Furnished apartments can be beautiful and tasteful. Do they match your preferences?
To buy furnished or unfurnished: that is one of your key questions when looking for a new apartment. How can you make the right choice for your needs? Are furnished apartments really a sound choice for your lifestyle? There are many benefits to choosing a furnished apartment, and there are also some questions to consider.
The Benefits of Choosing a Furnished Apartment
Do you ever wish that some of the logistics around renting a home would go away? For many people, a furnished apartment is the ideal choice. These benefits could lead you to choose furnished apartments for rent rather than finding apartments that are in need of new furniture:
A furnished apartment saves you time during the moving process. You do not need to move all of your furniture every time that you move, and you do not need to give away or sell your old furniture before a move.
A furnished apartment saves you the time that you would spend looking for new furniture. If you are sourcing out specific furniture pieces or you need to work on a budget, it can be challenging to find new furniture every time you move.
A furnished apartment may cost a little more, but it can also save you money if you find yourself investing in key pieces of furniture every time you move to a new city.
When you choose a furnished apartment, someone has made the decorating decisions for you. If you are not fond of interior design, this can be a relief.
If you are often traveling and do not have the ability to commit to an apartment for a long period of time, a furnished apartment takes away one of the challenging logistical elements of your mobile lifestyle.
You can choose the degree of furnishing you require. According to Coldwell Banker, a fully furnished apartment has everything waiting for you, including bed linens and dishes. A partially furnished apartment is one that usually only has a few items in the apartment, including things like a sofa and a bed.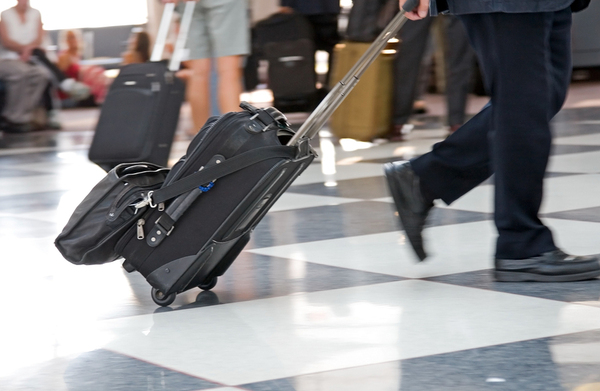 If you're often on the move, a furnished apartment can reduce your stress about finding and furnishing a suitable home.
Considerations When Choosing a Furnished Apartment
Making the decision to rent a furnished apartment is a commitment. When you are choosing a furnished apartment, there are also questions that you should ask of your landlord and of yourself.
A furnished apartment costs more, and you need to decide if this is a worthwhile investment. According to Rent.com, you should compare the unit to an apartment of equal size in the same neighborhood and see how much it costs every month. Then, think about how much you would have to pay to purchase the furniture you still need. That way, you can decide whether your choice of apartment makes financial sense.
Does the furniture match your tastes? If you are not home much or you plan to move fairly soon, this may not matter. If you love entertaining or you plan to settle in the apartment for the long term, it could be preferable to add some of your own furniture to the mix. Then again, you might prefer to enjoy the luxury of a furnished apartment for the long term.
What responsibility does your landlord have for the furniture? Get these responsibilities in writing, so that you know who is responsible if the curtains need to be cleaned or replaced.
What responsibility do you have and what insurance do you need to cover the cost and maintenance of the furniture and fixtures within the home?
Do you love the home but not the furniture? In the future, is there an option to turn your home from furnished apartments for rent to an unfurnished option?
Are you planning to move to a more permanent rental in the future or purchase your own home? If so, accumulating some furniture could actually be helpful. If you want to add new furniture pieces to your home, renting an unfurnished apartment could be the best choice for you.
At Open for Homes, we're here to inform you about your home choices. Through
the blog at Open For Homes,
you can find key information about buying a home. Make an informed decision about your home purchase. Turn to Open for Homes for research and home-buying support.