Why Ranch Homes Never Go Completely Out of Style
Posted on Wednesday, May 10, 2017
Ranchers focus on simple, one-level living with an indoor-outdoor connection.
Do you look through the listings of ranch homes for sale, wistfully imagining yourself inside? If you adore ranch homes, you are not living in the past. There are many ranch-style buildings for sale even today, and they will never go out of style. Here's why.
The Decline and Rise of the Rancher
A rancher or rambler need not be your grandmother's cramped home from the 1970s. Over the years, ranchers have gotten a bad reputation for either being too simplistic or having unduly complex floor plans due to overly enthusiastic renovations that worked for previous owners, but that might not be your cup of tea.
However, when you consider what you really want in a home, you may find that a ranch home is exactly what you need.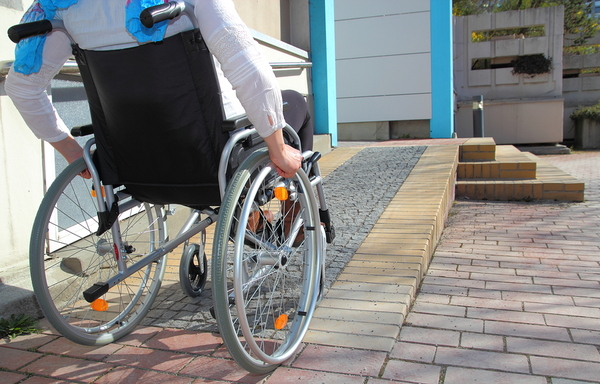 For children, seniors, and those with mobility challenges, ranchers are the ideal home.
Ranch Homes Appeal to a Wide Age Range
Baby Boomers are attracted to single-story living, but so are many of today's younger families.
Young families love ranchers because the bedrooms are easy for children to access, but often the children's bedrooms are on the other side of the house from the parents' bedrooms. This gives parents and children a combination of accessibility and privacy. For Baby Boomers, a rancher may bring back memories of their younger years and their starter home. As Boomers age, they may want to continue living in a home but may not want the challenge of stairs. A rancher is accessible to these families as well.
Ranch Homes Link the Indoors and the Outdoors
If you love outdoor living, gardening, and patio entertaining, the rancher may be the ideal home for you. It is simple to walk directly from the kitchen or a bedroom right out into the garden. This kind of one-level living opens up opportunities to integrate the indoors and the outdoors as a single living space. According to
Houzz
, the rancher was designed "with a horizontal footprint that turned its back on the streetscape to focus on backyard living." Many ranchers are designed as an L-shape, and this creates a nook where you can add an outdoor kitchen or a small, intimate garden.
Ranch Homes Are Easy to Renovate

While a branch home may have a certain 1960s or 1970s look, this is fairly simple to change with a coat of paint. You can also add additional windows, and it is easier to add a skylight to a gabled rancher home than it is to add a skylight to many other roof types.
By adding large windows and French doors that connect indoors and out, you can create living spaces that change with the seasons, developing areas that are cozy and spacious at different times of the year.
Depending on the style of your renovations, you can enjoy a retro feel and add 1960s and 1970s furniture. You can develop the feeling of a small cottage, or you can look to urban apartments for cues on stylish, modern one level living.
Ranchers Can Feel Spacious
If you grew up in a ranch home, you may feel worried that the floor plan will be dominated by a hallway. Ranch homes for sale today are not the same as the ranchers of the past. They often feature open floor plans that echo modern urban apartment living rather than small, cramped rooms off the main hallway. If you are looking for more space, you can add a workshop in the backyard, make a sunroom or other addition to the main home, or you may find a rancher with a basement that is ideal for adult children or tenants. It is easy to add onto a rancher because you do not need to worry about adding extra levels or stairs.
At Open for Homes, we are here to help you choose the home that is right for you. Whether you are looking for a starter home or a comfortable place to retire, we can help you find the perfect fit. Check out
the blog at Open For Homes
to learn more about your home purchase possibilities.