Dreaming of Owning a Farm House? 5 Things to Know Before You Buy
Posted on Wednesday, May 10, 2017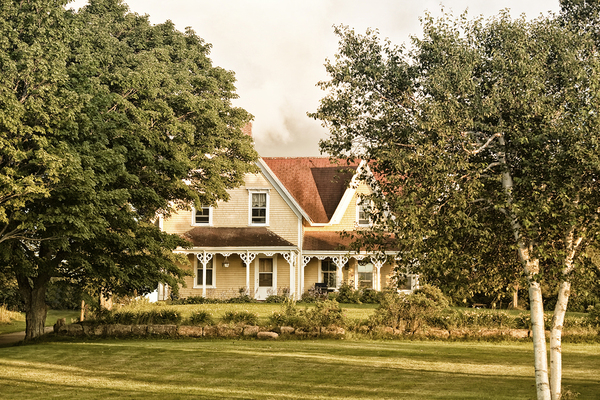 Historic country homes are beautiful, but you need to know about the history of the land and the home to make an informed choice.
Before you move to the country, what do you need to know? When you buy a farmhouse, you are not only buying the house, you are buying the land and the lifestyle that goes with it. If you are dreaming of owning a farmhouse, this is what you need to know before you buy.
1. Maintaining an Acreage is a Commitment
Whether you are going to have a hobby farm or enjoy your large garden, you probably want some land to go with your farm house. Be sensible about how much land is practical for your family. There is a big difference between owning five acres and owning twenty. Will you have animals? How will you demarkate your property line? You will probably need to invest in fencing to keep your property line clear, and you will need to be aware of what is happening on your property, whether it is a dangerous tree or a pathway that the locals use to cut across your land.

2. There Is a Lot of Potential for DIY
Since you are outside the city, the expectation is that you will rely on yourself to fix the basic problems with your home. Owning a farmhouse is an opportunity to develop these skills. You may find that your neighbors are experts at plumbing, carpentry, or wiring. Some rural properties are older, and you will need to decide if you are willing to put in the time and energy to restore a historic home. Before you buy, look into the history of the land to make sure that there are no surprises such as chemical use and storage issues, non-agricultural uses, liens, and encumbrances that could make it more difficult to live, farm, or renovate your property.
3. There Will Be Farmers
You might like the idea of owning a large property in the country, but are you ready to farm? If you are, then you need to look into the history of the land that you purchase, sun, soil quality, and other farming amenities on the property, such as a greenhouse. If you are not planning to farm but you live in farm country, be prepared for the sounds and smells of neighboring farms. If you live next door to a cattle farm, the smell of manure could drift through your property. If your house backs onto another farmer's field, you may have people and machinery in your backyard often. Just as you would in the city, you need to adjust to your neighbors instead of feeling frustrated.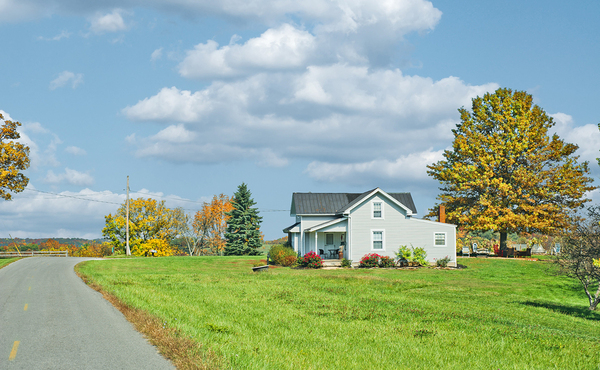 Understand how living farther from urban amenities will impact your lifestyle.
4. Farm Houses Can Be Far Away
If you are used to living in the urban core, living a farm life can take some adjusting. Whether you move to a smaller town or you move outside the city limits altogether, you will find that the drives are longer. Very few farm houses come with short walks to key amenities. More likely, you will be driving to the grocery store and to recreational opportunities. Make sure that you are prepared for handling the distances involved.
5. Rural Properties Are Still About Location and the Local Economy
While some rural areas are trendy place to live and receive many people who move from the city, some of the rural areas struggle. If you are planning to retire on a farm or are planning to raise your family there, you may not need to worry as much about the long-term sale value of your property.
However, if there is a chance that you will need to move, then you need to take a closer look at the farm's resale value and the economy in the area. In other words, if things 'go south' and you need to put the property back on the market, will it be easy to find a buyer who can afford it locally? A real property may seem inexpensive to you, but the standard of living in a rural area could be quite different from the one in place where you live right now.
Whether you are dreaming of farm houses for sale or you want to move to the city, Open for Homes can take you there. Visit
the blog at Open For Homes
to learn about your housing options, and get information that will help you plan for the future.